VR flow control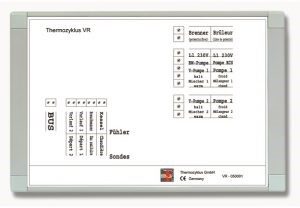 The optional VR flow control completes the system. It completely takes over control of the boiler, two mixers, circulatory pumps and the process water. It regulates the flow temperature so that the heat requirement of all connected rooms is covered, but so that no energy is lost due to excessive temperatures. Up to 8 flow controls or 240 rooms can be controlled by the ZE-P central unit.
Your benefit: No adjustment of heating curves in the intermediate seasons – the system constantly learns and adapts!
FV radio amplifier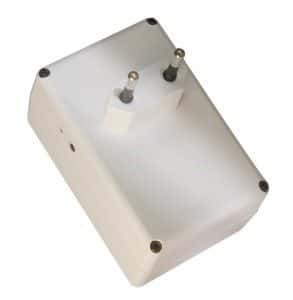 To improve wireless system in conditions where building structures make operation difficult.
FV wireless amplifiers (up to 6 FVs per central unit) support the radio receiver and ensure that signals from the RF room units or the SF switching steps are only conducted in one direction. Unnecessary wireless crosstalk is avoided by establishing an intelligent wireless network.
RSU Switch

RSU switch connected to room sensor with push button to force operation according to specific customer needs. Example: one-hour-operation in a firehouse locker room.
DP Presence detector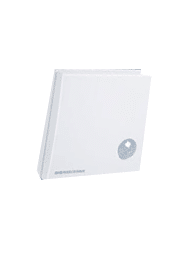 Functionality available on room sensor allowing the automatic switch from Eco to Comfort mode when presence is detected. Recommended for heatings with low inertia such as heating panels and particularly useful for student residences, offices, universities… Activation requires an SPS program.
Automatic radio clock FU
Base Frankfurt clock.
Thermostatic bodies
In nickel plated brass, straight or square – contact us.
Other options are available – contact us for further information.