ThermoZYKLUS came into being in late 1999 by developing an intelligent single-room control system for its own use, because nothing that was available on the market was able to meet the current owner's requirements.
None of the products on the market were able to provide the necessary combination of comfort and energy savings, precision, together with the ability to adapt to a wide variety of heating systems and environmental conditions.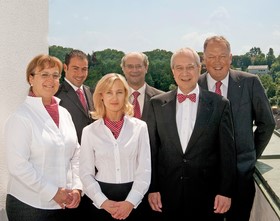 Working late into the night, a regulatory algorithm (now patented) was developed that met all these requirements. It was tested immediately in-house. The most critical observers were family members, because they were the ones to suffer most from poorly regulated temperatures. The test was passed with flying colours (there was no their choice – who wants to disgrace themselves in front of their own families!)
And from that point on there was only one way forward: "We have to market the system". No sooner said than done! The first experiences and successes were gained in France where Thermozyklus is a major actor of the heating control market. Production is carried out in eastern Germany and many systems are also active throughout the country.