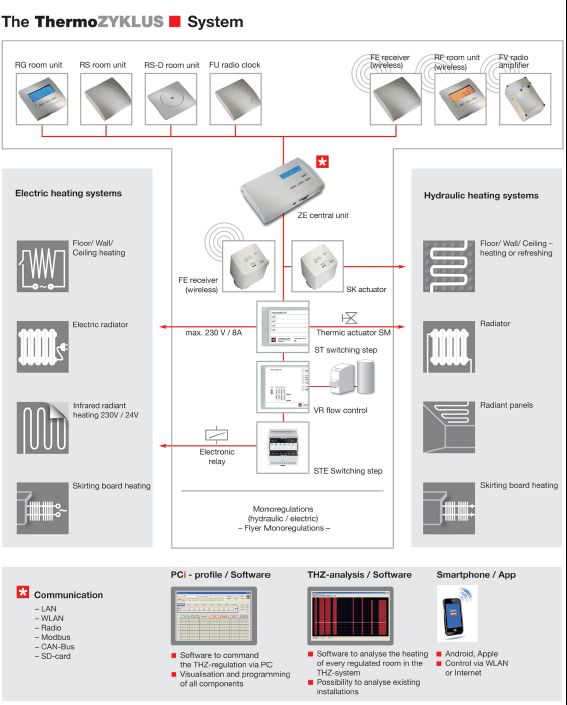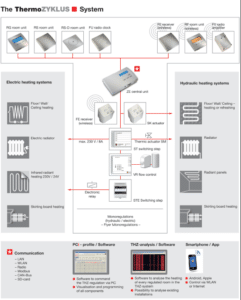 The modular THZ system is build up as follows : central unit, system's brain that integrates the control algorithm + room sensors to measure the temperatures + actuators to command the emittents.
Numerous options and kits are also available.
Comfort + Accuracy + Savings =
The Thermozyklus system in wired or wireless version.