SK-SF actuators
AUTOMATIC HYDRAULIC BALANCING !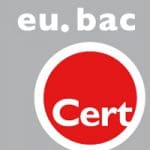 The proportional SF/SK actuators, combined with the ZE central unit, are eu.bac certified with excellent resultts – Licence n° 213371.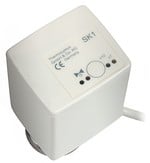 The SK (wired) and SF (wireless) valve actuator are fitted on the radiator in place of the thermostatic valve. On command of the central unit, they open or close the radiator at the right time.
Integrated automatic hydraulic balancing function. Up to 30 actuators can be controlled by a central unit.
The SF actuator is 100% wireless and powered by two AA batteries. The SK actuator is powered by bus cable.
Warning : an FE wireless module is always necessary with wireless components.
ST switching step – VM actuators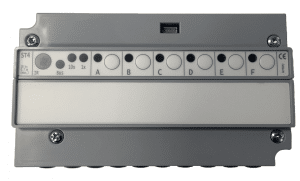 The ST switching step, connected to the central unit via the THZ bus, can control up to four regulated rooms or zones. It opens or closes VM motor valves / thermal actuators through internal relays, etc.
A room can, of course, have a number of different heating circuits. The ST switching step is installed near the heating distributor. Several actuators can be connected per relay – up to a maximum of 8 amps per relay.
As VM actuators, we recommend either 230V or 24V/NC (normally closed) with position indicator.
STE switching step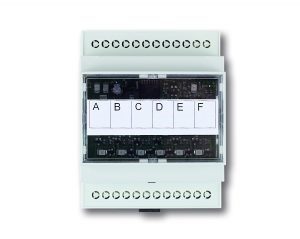 The STE switching step is for proportional control of electric heating systems. It is mounted in the switch box on a DIN rail. The input is connected to the THZ bus from where the current is supplied. The outputs drive solid state relays (SSRs) that then switch the electric heating circuits. Two SSRs can be connected to each of the six outputs (no more than eight SSRs in total).
The STE switching step switches the connected SSRs in accordance with the control commands that it receives from the ZE central unit. The STE switching step also manages the optimum heating power calculated by the ZE central unit.